We aim to practical use of 「AI proteomics」technology
Established a collaborative research center on campus with the Hayashi Lab of Tokyo Institute of Technology in April 2019. AI can accurately determine protein mutations based on digital images of human and animal proteins (hereinafter referred to as proteomics images), enabling early search for biomarker candidates at drug discovery sites and obtaining evidence on the efficacy of substances.
In the future, AI proteomics technology will be introduced as a primary screening before health checkups, and appropriate workups will be encouraged to reduce diagnostic costs. Ultimately, we aim to apply this technology to sensor technology that allows easy and easy testing anytime and anywhere, and enables early detection of diseases and injuries, so that preventive measures can be taken while healthy.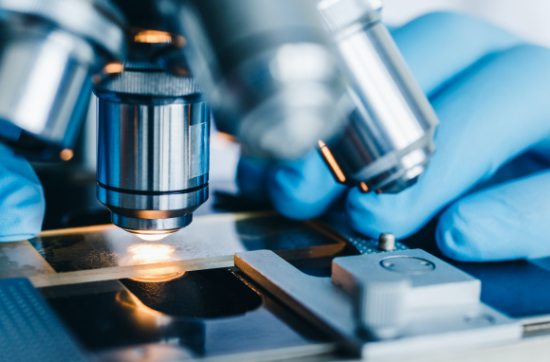 AI Proteomics collaborative research center Overview
Hayashi Nobuhiro (Tokyo Institute of Technology of Associate Professor)

Tokyo Institute of Technology Okayama Campus Midorigaoka Building 6

Tokyo Institute of Technology:

Research and utilization of AI proteomics in general

aiwell Inc.:

Collection of AI proteomics specimens, determination of micro blood sampling flow and testing techniques for practical use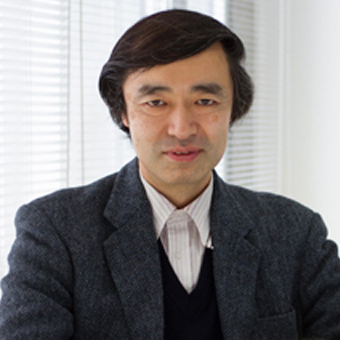 Director(Tokyo Institute of Technology of Associate Professor)
NOBUHIRO HAYASHI
Graduated from the Department of Physics, Faculty of Science, University of Tokyo, completed the Graduate School of Science and Engineering, Tokyo Institute of Technology (Doctor of Science). I want to understand life as an unknown physical phenomenon. We aim at the ultimate profiling of living organisms by looking at proteomics, which considers the constituents of living organisms not as an individual but as a whole system, with an eye on artificial intelligence. President, Tokyo Institute of Technology Future Sports and Health Sciences Research Promotion Organization LiHub Future Health Science Group Representative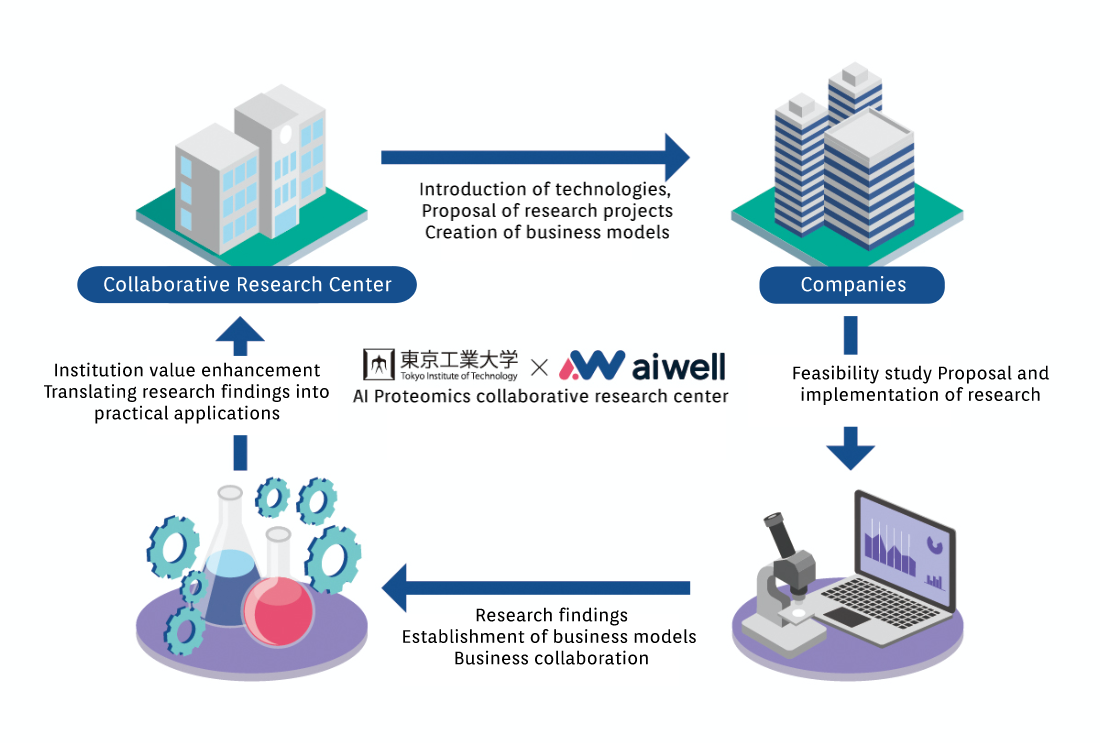 AI proteomics is a technology that discovers signs and changes of all living things from changes in proteins Any technology that has protein, such as humans and animals, can be used with this technology
Effective treatment and prevention for non-illness
AI proteomics research results
Elucidation of the onset mechanism of atopic dermatitis

Elucidation of molecular mechanism of cell fusion

Search for biomarkers by plasma proteome analysis of gastrointestinal cancer

Exploring biomarkers for post-transplant complications of allogeneic hematopoietic stem cells using high-precision proteomics

Elucidation of the molecular mechanism of emotional activation using fish

A method of healthy management of bone by the balance between osteoblast and osteoclast

Study of genes involved in abnormal labor

Effects of transient exercise on appetite, appetite regulating hormone, and energy intake

Understanding the effects of low-level radiation on living organisms

Development of high-speed optical precision diagnosis of sepsis

Development of high-precision diagnostic method for rehabilitation
Three areas of research and development
A joint research project with a company that uses「proteomics」technology The three main areas targeted, will continue to provide support for each business